Benefits of Cross Platform App Development
Speed to market is a major advantage of cross platform development. If you operate in a crowded marketplace and want to stand out you may consider building a cross platform app. This is quick to launch and cost effective, yet additional features can make your initial budget go further. Cross platform app development can save up to 80% of native cost.
Cross platform app development means less redundant code and UI/UX design effort as the mobile app is compatible with multiple operating systems. Cross platform development turns up to work great where the applications uses complex graphics, like AR or for 3D features. To ensure the critical advantages of at Deventure we can offer a hybrid approach by engineering a cross platform delivery and includes some native code to ensure that performance or security are not affected in any way. Every project is different.
OTHER SERVICES
Digital Product Design
Discover More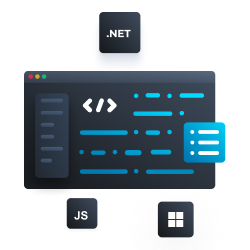 Web Development
Discover More